Are you tired of your busy city life?


Do you need a break?
Then here is something for you!
A unique opportunity to experience Ecotourism, just 75kms from Bhubaneswar on the banks of Chilika Lake!


Welcome to Mangalajodi Ecotourism
A community owned and managed wildlife conservation venture, Mangalajodi Ecotourism is your destination to get a peep into Mother Nature. Mangalajodi is a village located on the northern banks of Chilika Lake in Odisha, 'The Bird's Paradise' hosts more than 3,00,000 birds in its marshy waters, especially in winters. Mangalajodi also represents one of its kind ecosystems, whose protection is epitomised by a sustainable lifestyle that is at a brink of extinction in urban settings.

At the heart of Managalajodi, Ecotourism is the democratic notion that fragile ecosystems like these belong to everyone and their protection is important. Any deterioration of these will affect us directly or indirectly.

Mangalajodi Ecotourism aims to inspire, inform and enable communities to turn ecosystems into a sustainable source of livelihood through well managed tourism instead of exploiting them for short term profits.
Partners
Funding Partner: RBS Foundation India  

RBS Foundation India (The Royal Bank of Scotland Group) has been actively providing support to organizations/ NGOs who work with the vulnerable and underprivileged communities in India and support projects that enhance existing, or create new, livelihood opportunities for these communities. The Foundation lays a special focus on communities dependent on critical ecosystem resources and natural resources and so the communities who typically reside in or around fragile forest/grassland/mangrove/wetland eco systems or are dependent on scarce water and degraded land resources. To make Mangalajodi Ecotourism initiative sustainable, RBS Foundation has extended financial support to its implementing partner Indian Grameen Services.
Implementing Agency: Indian Grameen Services
Indian Grameen Services (IGS) is the non-profit affiliate of the BASIX Social Enterprise Group (visit to us at www.igsindia.net ), registered under Section 25 of the Companies Act in 1987.
The Mission of IGS is "Incubating Innovation for Pro poor sustainable livelihoods".
The Vision is "Kayam Rojgar-Khushal Pariwar"
(nearest meaning in English is Sustainable Livelihoods – Prosperous Household.
As a premier Livelihood Institution, Indian Grameen Services is working with more than 2 million households across 24 states [e.g. Andhra Pradesh, Arunachal Pradesh, Assam, Bihar, Chhattishgarh, Delhi, Goa, Gujrat, Jharkhand, Karnataka, Odisha, Madhya Pradesh, Maharashtra, Manipur, Meghalaya, Mizoram, Nagaland, Rajasthan,  Tamilnadu, Tripura, Sikkim, Uttarakhand, Uttar Pradesh, West Bengal] of India.
.
ABOUT Mangalajodi
Mangalajodi is the oldest village coming under Tangi block of Khurda district in Odisha, 75 km from Bhubaneswar towards Berhampur with a huge marshland along the northern edge of Chilika Lake. The area (about 10 sq.km) is primarily a fresh water zone connected by channels cut through the reed beds with the brakish water of Chilika lagoon. The numerous channels that crisscross through the greenery, harbour thousands of water birds, migratory and resident. A visit to Mangalajodi should be comibined with a visit to Chilika lake and Nalabana bird sanctuary. Chilika lake is 1165 sq.kms.brakish water estuarine lagoon of international importance. This wetland hosts more than 3,00,000 of birds in the peak season. November to March is the best time to visit this place. This region has is a significant global waterfowl habitat and is declared as an "International Bird Area (IBA)".

Mangalajodi epitomizes a sustainable lifestyle that is at brink of extinction. Mangalajodi village consists mainly of fishermen communities, who go fishing every evening to Chilika Lake and come back the next morning with fresh catch. Local communities still dwell on the indigenous methods of catching fish wherein country made fishing nets are made out of bamboo which do not pose a threat to aquatic life. Fish is an important part of their diet and can be cooked in many forms i.e. cooked; smoked or even sun dried - commonly called "Sukhua". Dried fish is the staple food and eaten with fermented rice – another peculiarity of Odia Cuisine called "Pokhal Bhat." Women are involved in collection of fuel wood which is actually dried leaves i.e. they don't cut a tree for fuel wood - rather utilizes dried leaves.

Mangalajodi also has its spiritual importance. The ritual performances of the villagers are interesting. Many occasions and festivals are celebrated here. "Danda Yatra" , one of the important ritual performed by the villagers in an interesting way, is celebrated in the month of March – April (Chaitra in Odia language). "Shree Ram Leela Folk Theatre" is another significant performance of the villagers, celebrated on the eve of Shree Rama Navami. "Paika Akhada" is another dance performed by the villagers on important occasions.

Patita Paban temple is the oldest and the biggest temple of this village. Besides, Gupteswar temple, Nilakanthaswara Dev temple, Maa Mangala temple, Maa Bramhani temple, and Maa Balimajhi Devi temple are the famous religious spots of Mangalajodi. Ancient legends of these temples give a unique religious status to this village. The surroundings of Maa Balimajhi Devi temple is a picnic spot at Mangalajodi. Another important one being "Raghunath temple", approximately 250 years old, is in the vicinity of village. This temple is owned by a Mohapatra community.

Country boat manufacturing units in Mangalajodi supply different types of wooden boats to government and people of nearby villages. There are five boat manufacturing units operational in the village - witnessing the possibility of a port called Mangalajodi. Fishermen from 50-60 nearby villages depend on these manufacturing units for fishing in Chilika lake. Every winter season, the very sight of transporting boats to jetty is a common phenomenon – though not the way its in urban settings.

The name Mangalajodi has many myths. The village has twin temples – the reason behind calling it 'Mangalajodi' in the first place (Jodi refers to two). People also say Mangalajodi was a harbor where all big ships used to halt during their trading spree in Odisha.

Mangalajodi was famous as 'poachers' village' because of the involvement of villagers in water bird poaching on a large, commercial scale. Even the eggs were not spared. It was no surprise therefore, when the census in the year 2000, counted a mere 5,000 birds in these waters.

Chilika Development Authority, Department Forest and Environment and many private agencies put in efforts to wean the villagers away from poaching and the lucrative bird trade forming. After many battles and years of deliberation, managed to wean the poachers away from their trade by giving them hope of a sustainable and peaceful livelihood from tourism that the Mangalajodi Marshes held immense potential for. The erstwhile poachers today actively patrol and protect their marshes from bird poachers. Born naturalists, they monitor the bird population, co-ordinate with the forest department, assist in research and take tourists around on birding trips into the marshes.

Protection has benefited not only Manglajodi's birds, but all of its fantastic biodiversity including, among myriad others, fishes, snakes, monitor lizards and the elusive Fishing Cat.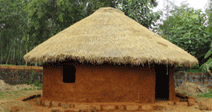 Featured Place
Mangalajodi Ecotourism is community owned and managed wildlife conservation venture. Mangalajodi, a village on the banks of the Chilika Lake, hosts more than 150000 birds which jostle in its marshy ..
Announcement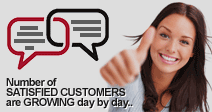 Visitor Testimonials
Wow! I had an amaing time while watching birds from our boat that we named "Amigo" (means friend in Spanish) I loved the tranquility and peace that the journet offered. This is an amazing place...
~Rachel Moot (New Zealand)

I am much impressed by story of transformation of change from Poachers to protection. Herein also lies the formula for successful sustainable conservation where local communities are involved. Here livelihoods coexist with conservation. I see all of this in practice at Mangalajodi...
~ Biren Bhuta (IUCN)

Share your moment !!

A moment can be a picture, a word or a thought. We leave it up to you, share it with us so that all of us who love Mangalajodi can cherish it.