Itinerary for 2 Days Mangalajodi Tour Package
Day 1

Time

Activity

Description

8.30 am

Arrive at Village
Mangalajodi

The villagers of Mangalajodi will welcome you into their
village; you will be assigned staying in Cottages.

8.30-9.00 am

Breakfast

Your journey to Mangalajodi would have sent your hunger pangs running, which is why you will be served a
sumptuous local breakfast.

9.30- 11.00 am

Nature Trail

Embark on a light nature trail through the forests of
Mangalajodi with a small trekking route and while on the
journey witness forest birds, hear a local legend and once you get to the top of the mountain enjoy the beautiful view.

11.00- 11.30 am

Refreshments

On completing the nature trail refresh yourself while you
relax under a dense canopy of mango trees with some local juices and fruits.

11.30- 1.00 pm

Village Living experience

Embark on a living experience with the villagers of
Mangalajodi, learn the basics of how to build a small
fishing boat, stitching a fishing net or bamboo basket
making. One can also visit ancient historical temples.

1.10-2.pm

Lunch

Enjoy the delicious local cuisine of Mangalajodi or try
something from our A la carte menu.

2.00 pm - 3.00

Rest

3.00-3.30 pm

Tea

Have a hot cup of tea to stay alert and catch a glimpse of all the birds on view.

3.30-5.30 pm

Birding Tour

Embark on a journey through the wetlands of Mangalajodi on a indigenous boat to witness thousands of birds both resident and migratory in all their beauty and splendor. Your guides will give you all the info you need on the birds.

6.00pm onwards

Dinner, bonfire and traditional marshal art
dance

Enjoy a good dinner around a bonfire where you will be
entertained by local Paika Akhada dance form. You sit
around the bon fire for as long as you like.
Day 2

Time

Activity

Description

6.30-4.00 pm

Conservation parks

Embark on a forest trip to the conservation parks at Vetnoi to see the Endangered Black Buck and Peacocks. Enjoy a lovely breakfast and picnic lunch in between.

4.00-6.00pm

Chilika

Enjoy Chilika Lagoon at Barkul and experience the scenic sunset and have a cup of tea or Cofee.

6.00pm onwards

Dinner, bonfire.

Enjoy a good dinner by the light of a bonfire. (bring your
mash-mellows to roast) You sit around the bon fire for as long as you like.
Journeys to Mangalajodi are designed to enable one to "Discover, conserve, promote & celebrate  the local cultures, traditions, environments, knowledge  systems, lifestyles & economies of India by creating sustainable opportunities  for her local communities."
Includes:
The cost includes all ve g-meals in the village, 1 boating trip, guide charges, cottage accommodation, any travel within the village.


Excludes:
Travel to the village, packaged drinking water, A la carte items on the menu, binocular charges, village learning activities,Travel to Vetnoi, items not mentioned in the itinerary.

2) One can also choose to do the boating trip in the morning and the nature trail in the evening.

3)Standard Veg Meals includes rice, dal, veg curry(2 types), chappati, salad, Papad and pickle.

4) One boat accommodates 4 people and 1 cottage/tent accommodates 2 people.

5) An optional visit to Ugratara/ Barunei temple while returning back to Bhubaneswar can also be included.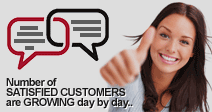 Visitor Testimonials
Wow! I had an amaing time while watching birds from our boat that we named "Amigo" (means friend in Spanish) I loved the tranquility and peace that the journet offered. This is an amazing place...
~Rachel Moot (New Zealand)

I am much impressed by story of transformation of change from Poachers to protection. Herein also lies the formula for successful sustainable conservation where local communities are involved. Here livelihoods coexist with conservation. I see all of this in practice at Mangalajodi...
~ Biren Bhuta (IUCN)

When to visit
Though resident birds can be sighted throughout the year, winters (October to March) are the ideal time to see migratory birds.
How to reach
Mangalajodi is approx. 80 Kms from Bhubaneswar en route to Chennai on NH-5. Bhubaneswar is well connected by air and train. Nearest Bus stand is Chandpur Tangi. Nearest Railway stations are Kalupada Ghat and Mukateswar.
View Guide Map